Orientation and Training- The Importance of Establishing Clear Expectations for a Safe and Successful Project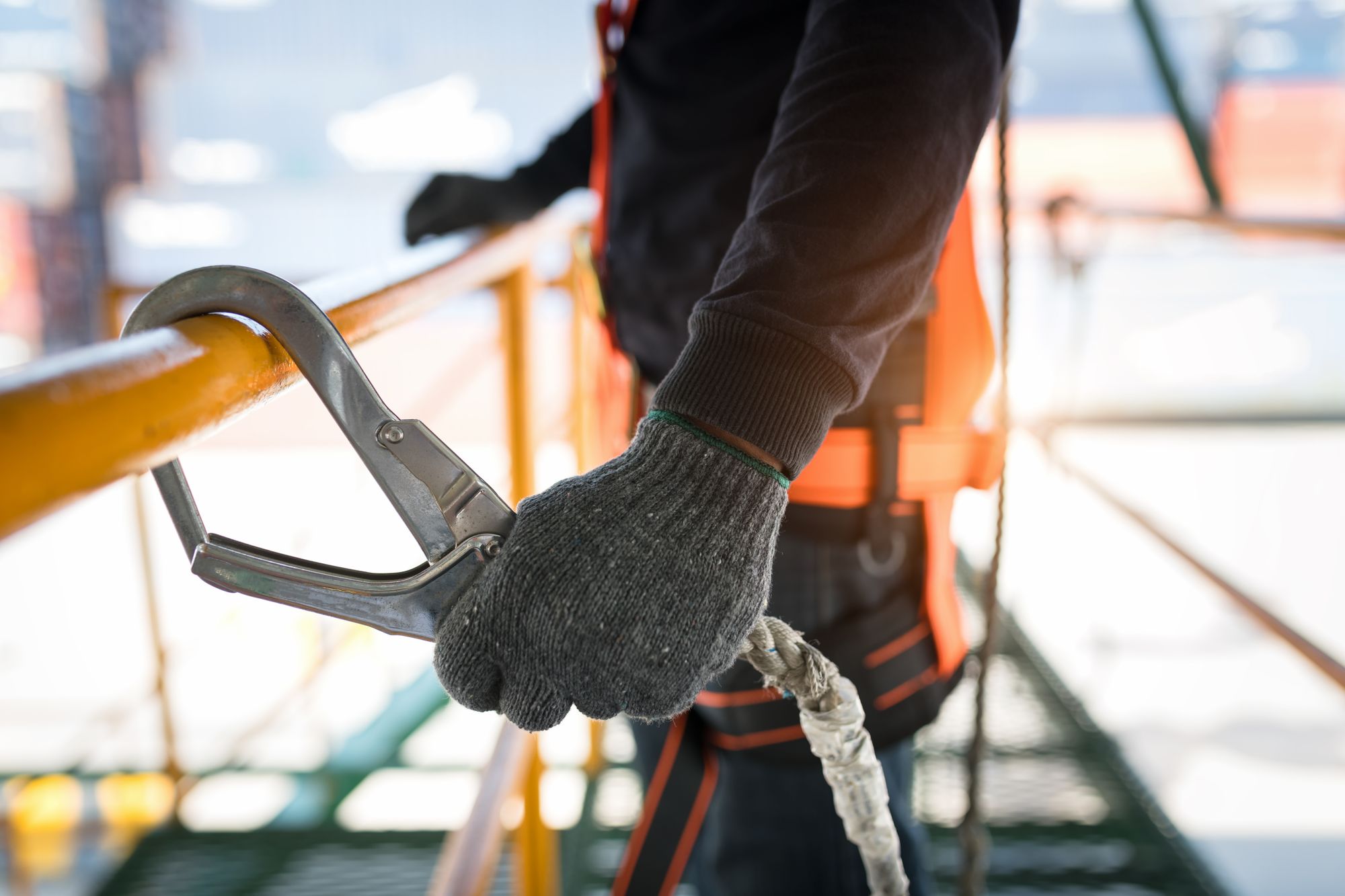 Whether your workforce is experienced in their respective trade, or on their very first job, the way in which you handle the employee onboarding and training process during the project onset is critical to your project's overall success.  In the world of construction, many may look at employee onboarding as a rehash of information that is likely already known to an experienced team member,  however, the onboarding and orientation process is so much more than a review of jobsite rules or a familiarization of the project as the way in which you conduct this will set the overall tone for your project moving forward.
Join us here at GovGig as we discuss the importance of an effective orientation and training program while working on federal contracts including how establishing clear expectations during this process can set your project up for success.   Consider the following essential measures towards establishing an effective onboarding process for your project:
1.     Set clear expectations for job performance- Setting expectations from the start serves as a road map for workers new to your project. It gives them a clear understanding of what is expected of them, how they will be evaluated, and what they need to achieve to be successful in their role. This process lays the foundation for their performance, productivity, and overall satisfaction at work.  Alongside project performance, it is essential to integrate overall expectations for safe work practices as failure to incorporate this into employee onboarding can lead to confusion over project safety requirements and may send a message that workplace safety is not important to your organization.
2.     Employee training- Ensuring that employees are trained in safe work processes is an integral part of ensuring a safe and efficient workforce.  As outlined under EM 385 APP requirements, safety & health orientation and training must be provided at the time of initial hire onto your project and must provide required training and certifications pertinent to your specific project.  It is recommended that you reach out to your direct point of contact should you have questions as to what training is required to be provided per your scope.  In the case of employee safety orientation, be thorough in your review of project safety requirements as a lack of clarity can often lead to safety non-compliance.  Once again, failure to integrate safety into the onboarding process may send the wrong message regarding the importance of workplace safety on your project.
3.     Review pertinent Activity Hazard Analysis (AHA) relative to their scope- While AHA's serve to document and assess hazardous work activities per scope, it is essential that the hazards and controls identified by these documents be clearly communicated to work crews performing As required per EM 385 1-1 section 01.A.14(D), "AHA's are intended to be developed and used by the field crews/workers performing the work, with the assistance of others (SSHO, QC, Superintendent, etc) as needed. The initial, accepted AHA shall be provided to and used by the field crews/workers that are performing that activity."  The initial review of pertinent hazards and controls should be performed at the onset of the initial work activity and as a part of the onboarding process.
4.     Understanding both company and project culture- Remember, the onboarding process will set the cultural cornerstone.  As such, this is a prime opportunity to not only provide project-specific training and orientation regarding new employee's scope of work and its pertinent hazards, but to immerse them into the project's culture as you clearly communicate your company's values, expectations and norms that will guide their work.
5.     Reducing turnover- According to a survey by the Society for Human Resource Management, organizations with a standard onboarding process experience 50% greater new-hire productivity, and 69% of employees are more likely to stay with the company for an extended period.  Orientation is a prime opportunity to build trust with those arriving at your jobsite and to facilitate engagement.  If this process is hurried, or if importance is not placed focusing on important areas such as jobsite safety and employee expectations, engagement and employee buy-in is likely to diminish.
The onboarding process, when done effectively, can set the tone for the entire culture of your federal construction project. It's an opportunity to establish the values and expectations that will guide the project's progress and ultimately contribute to its success. By emphasizing safety, promoting teamwork, and upholding quality from the start, you can create a positive and productive work environment that benefits everyone involved.
Please reach out to us here at GovGig should you need assistance building an effective onboarding process for your upcoming project.
Best Regards,
Cory J. Grimmer, CSP, CHST