Behavior-Based Methodology- An Approach to Managing Worker Safety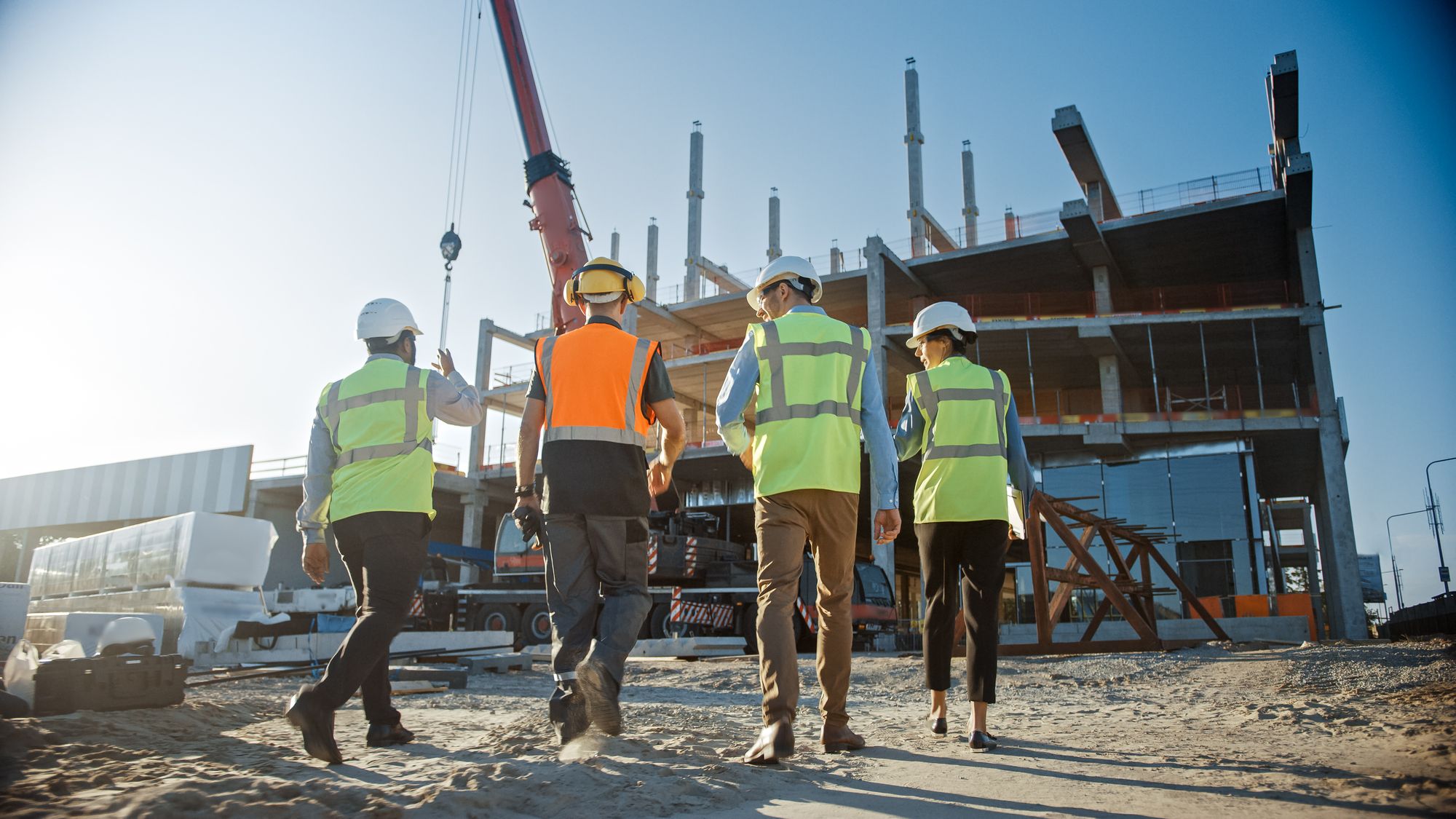 The construction industry has long been recognized as an industry riddled with high-hazard occupations where the need for strict controls is necessary in an effort to curb the historically high injury and illness rates that come with it.  With work tasks potentially exposing our workers to hazards such as  fall from heights, struck by, electrocutions, and caught-in/between (OSHA's Fatal Four in construction), the need for effective measures have proven essential as worker fatalities in each of these areas have continued to mount.
In recent years, a new approach to managing worker safety has emerged allowing employers to focus on the primary cause of worker injuries, the prevention of unsafe acts.  Join us here at GovGig as we dive into this innovative approach and as we work to address the challenges that worker safety can bring to your project.
BBS History
The concept of Behavior-Based Safety (BBS) is attributed by many to the early work of Herbert William Heinrich, an early industrial safety pioneer.  His research which was published in 1931 within his groundbreaking book titled: Industrial Accident Prevention, A Scientific Approach, theorized that 88% of all accidents stemmed from unsafe acts or behaviors of persons with 10% due to unsafe conditions and 2% due to unknown causes.
While Heinrich's work may have provided the initial framework for what we know as behavior-based safety methodology today, it wasn't until the early 1970's that its development began.  With the development of behavioral science, experts quickly found that a heavy focus on worker behavior had a significant positive impact on workplace safety resulting in noteworthy safety improvements over many years.
BBS Structure
Throughout the years, the concept of behavior-based approach has molded.  Essentially, the overall structure is the same in that it aims for a proactive approach by addressing worker behavior before unsafe acts result in worker injury.  This approach goes beyond traditional safety measures which often focus on compliance with rules and regulations.  BBS promotes the idea that employees are an integral part of the safety process, encouraging them to take responsibility for their actions and actively participate in creating a safer work environment.  This is done through continuous observation, feedback, and reinforcement of safe behaviors.
Ultimately, the success of a behavior-based approach and the very heart of a successful program lies with employee empowerment.  Empowering your employees to make a difference by enabling them to act without fear of retribution.  When used effectively, BBS enhances your safety culture, reduces workplace incident rates, improves regulatory compliance, and increases productivity.  All of these will help to drive the overall success of your project.
While there are a multitude of different types of BBS programs out there to use, consider this basic framework as you aim to empower your employees to make a difference:
1.     Appoint Dedicated Team Members- As you perform your weekly safety walks, utilize your employees to engage in these walks.  A successful BBS program must utilize employee involvement as they are at the very core of program execution.  Select workers that are not afraid to speak up and that are willing to make a difference by applying safe behavior principles with their fellow co-workers.  Team members should not be direct managers of observed employees, but colleagues.   Workers should be engaged and dedicated toward continuous improvement,
2.     Develop a Critical Checklist-  Develop a checklist that can be used by your team members to identify unsafe acts and unsafe conditions.  Your list will provide your team members with critical information that should be measured including what, where, and when of behavioral observations.  Check the usability of your list by observing an employee working and by determining if each of the categories on your list can be completed during your inspection.  Consider utilizing the following checklist or something similar in your approach.
3.     Perform Behavioral Observations- Once members of your team have been selected and your initial process is in place, at-risk behaviors as well as safe behaviors should be documented through focused behavior observations by your BBS team.  As BBS walks are conducted, identified behaviors should be documented.  In the event that unsafe acts or unsafe conditions are identified within this process, work processes should be corrected, when possible, by the appointed team member.  In some cases, utilizing a more formal Stop Work Authority process may be necessary.  Documenting the findings identified during your BBS walks will provide valuable data that can be used to address gaps in your safety management program.  Keep in mind that the BBS approach is not intended to act as a vehicle for employee discipline.  As such, identified findings should remain confidential.  This isn't a blame game, but a process by which immediate corrective action can be taken to address unsafe behaviors, and which will work to address negative workplace trends through analysis, corrective action, and feedback.
4.    Obtain Feedback- Ensure that team members are trained in this behavioral observation process. Feedback regarding the observation process should be obtained immediately after the observation. Describe the behavior observed. Discuss its potential impact. Use visuals such as graphs to explain findings at safety meetings.  Continue to stress to your workforce the importance of safe behaviors throughout this process.  Communication of findings including corrective action taken to address gaps is a vital step towards ensuring that the data collected during behavioral observations are utilized effectively.
5.     Evaluate- Continuous evaluation of your BBS processes are necessary toward ensuring that your employees are engaged and that your processes are both consistent, and effective.
When used effectively, a BBS approach allows for your workforce to have a vested interest in their own personal safety through correction of unsafe behaviors as they are identified and through continuous improvement.
Unsafe behaviors will continue to be one of our greatest workplace challenges no matter your company, or contract scope.  As the construction industry continues to evolve, the implementation of Behavior Based Safety will play a crucial role in shaping the sector's safety culture. By fostering a proactive, employee-centered approach to safety management, BBS will continue to drive positive change and ensure the wellbeing of construction workers worldwide.
Please reach out to us here at GovGig should you like to learn more about how to set up and manage a behavior-based program.
Best Regards,
Cory J. Grimmer, CSP, CHST